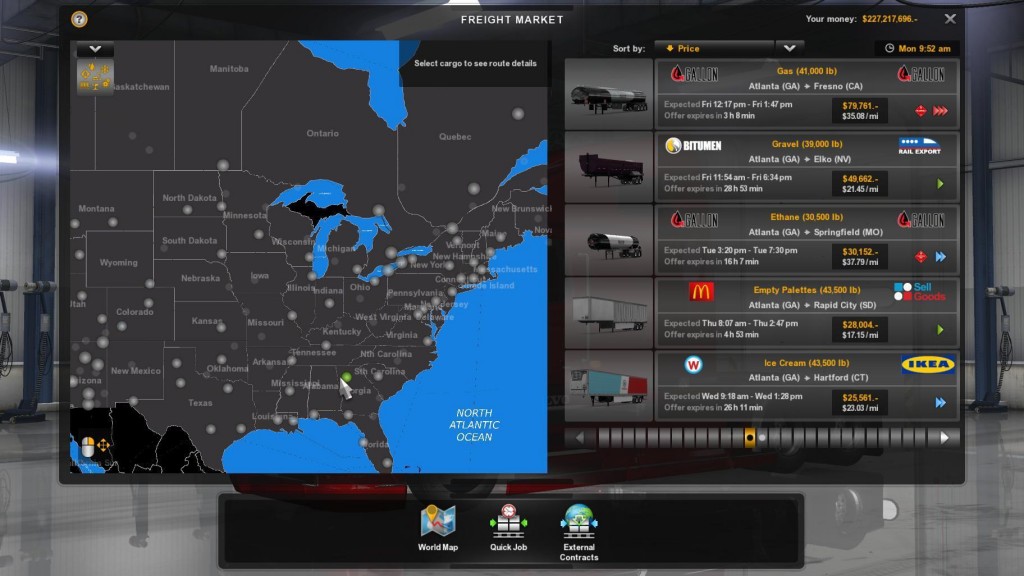 Lets clear the air from my past map we do not make maps we just add to them with that said if their is any issue then it has to due with the going iusse with C2C and MEX INTER those are the base of how this is even possible This MAP IS WORKING but we cant say its 100% due to the base map and different mod out there so here we go
ADD IKEA, MCD and BK with job of there own please note that so work and some dont ? working on it.
ADD TRENTON NJ
ADD MORE VOLVO DEALER
SOME CITY GOT A MAKE OVER TO ADD THE NEW COMPANY
TESTED 100% AS FAR AS EACH CITY ADD AND REDONE DROVE AROUND TO MAKE SURE EVERYTHING WORK YOU FEEL FREE TO HATE AND SAY IT CASH WHEN LOADING CAUSE IT DOES DONT CHECK YOUR MOD IF NOT START NEW PROFILE AND PLEASE DONT TRY TO LOAD THIS ON 1.3.
Download links
Heavy Alex,Rickpp,ManiaX, Mantrid, 508Studio for the remix