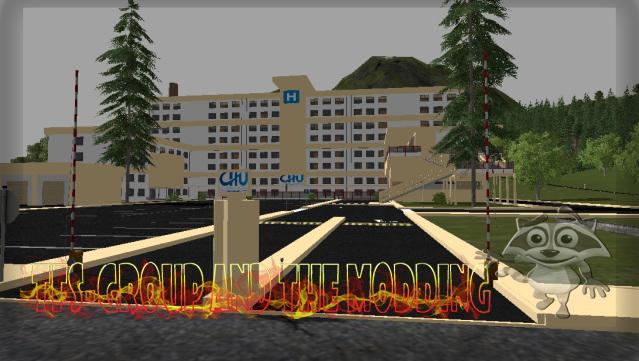 I offer this placeable version free download and no pass words.
Such a hospilalier center in French, which can be easily changed, just have to change the signs.
It is placeable, yes, the dificult for you now will be arranged in a map with a sufficiently wide space.
But connoisseurs can always integrated via their map Giants Editor.
Good game.

Je vous propose cette version plaçeable et en téléchargement libre et sans mots de pass.
Ces un centre hospilalier à la française, qui peut facilement être modifié, suffit pour cela de changer les panneaux.
Il est plaçable, oui , la dificulté pour vous maintenant sera de disposé d'une map avec un emplacement suffisament large.
Toutefois les connaisseurs peuvent toujours l'intégré à leurs map via Giants Editor.
Bon jeu.


Download links
version plaçeable TFSGROUP AND THE MODDING