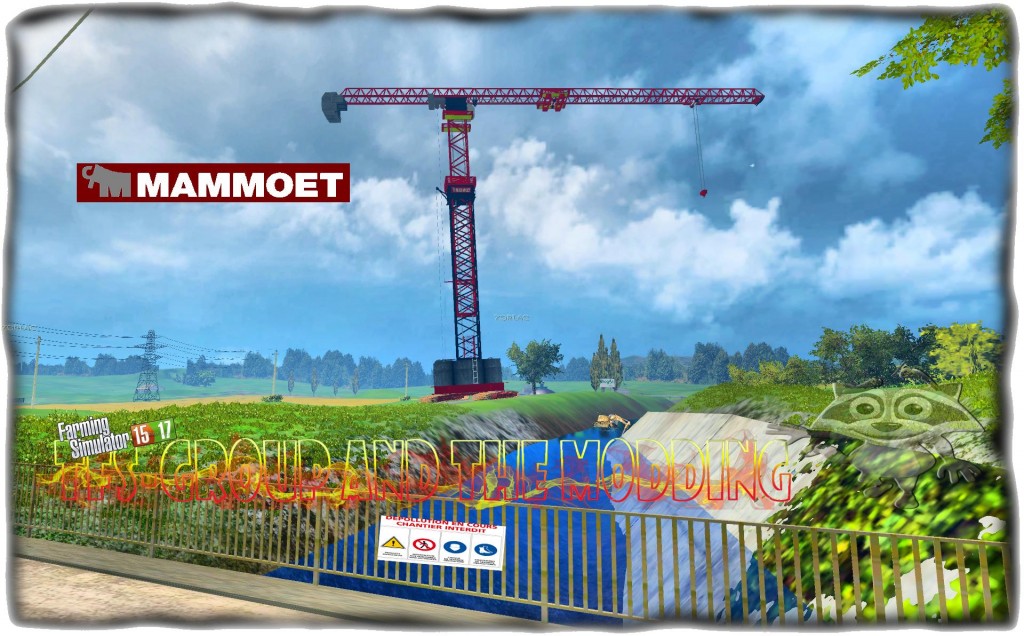 I made éffort to translate my texts.
Read and commented before saying anything.

BETA VERSION

I propose to move this tower crane on your map ... It is functional parts "that améne me qualified to Mod BETA" version which may very well be improved, it has yours you the highlight.
It forward, backward, turn right and left and the turret rotates ...
YES I KNOW I just paste an existing chassi ... BUT, I just built the crane and especially an essential thing, I JUST BEFORE SHARE SE MOD OUTPUT FS17 ...

Je fait l'éffort de traduire mes textes.
Lisez les avant de commenté et dire n'importe quoi.

VERSION BETA

je vous propose de pouvoir déplacer cette grue à tour sur votre map...Elle est en partie fonctionnel " se qui m'améne à qualifié se mod de version BETA " Version qui peut trés bien etre amélioré, il ne tien qu'a vous de la méttre en valeur.
Elle avance,recule,tourne à droite et à gauche et la tourelle pivote...
OUI JE SAIS j'ai juste coller sur un chassi existant...MAIS, j'ai juste construit la grue et surtout une chose essentiel, J'AI JUSTE PARTAGER SE MOD AVANT LA SORTIE DU FS17...


Download links
TFSGROUP AND THE MODDING http://ls15-tfs13group.forumprod.com/