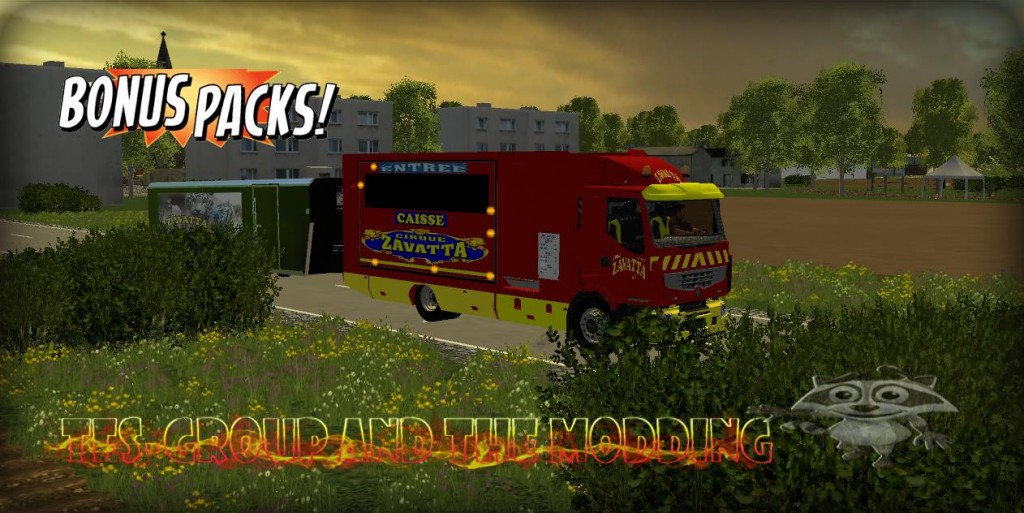 To meet the demands of many players, we complete our pack ZAVATTA.
We now offer the body of the circus, with thr we add the trailer generator power.
You must unziper this archive into your mods folder.

Um den Anforderungen vieler Spieler gerecht zu werden, vervollständigen wir unser Rudel ZAVATTA.
Wir bieten jetzt den Körper des Zirkus, mit thr fügen wir den Trailer Generatorleistung .
Sie müssen dieses Archiv in Ihrem Ordner mods unziper.

Pour répondre aux demandes de nombreux joueurs, nous complétons notre pack ZAVATTA.
Nous vous proposons aujourd'hui la caisse du cirque, à laquel nous ajoutons la remorque power generator.
Vous devez unziper cette archive dans votre dossier mods.


Download links
">
Mods utilisés: truck RENAULT: maxx76FMFS trailer: Duramax_Nation modder SKIN ET MODIFS By: ZORLAC TFSGROUP AND THE MODDING